We at Blue Square IT Solutions love to surf the Internet so we thought we would share our links and favourites with you. We are busy gathering all of these links together and will be publishing them soon. Come back often to see what new websites we have found...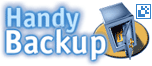 eCommerce RMS Shopping Cart Software - Kosmos Cart offers a Microsoft RMS solution integrating X-Cart shopping cart software with RMS to create two-way communications with your RMS physical retail store inventory and online eCommerce web site, allowing you to download new orders and upload inventory
Online Marketing Services - Global online marketing, multilingual Website promotion, keyword/phrase analysis: Auroinfotech Solutions assists clients each and every search engine optimization problem.
If you have any questions, need any information or advice or would like to arrange an informal chat please fill in our online contact form.